ChurnZero Release Notes – April 2017
Happy Q2 Churn Fighters!
Maybe it's the warmer weather or the longer days or the explosion of cherry blossoms in the DC area (hellooooo allergies), but here at ChurnZero we're feeling pretty lovey-dovey headed into the first few weeks of this spring. And so our latest release is all about the love – customer love that is!
As Customer Success pros, we want our customers to love us. Like really love us.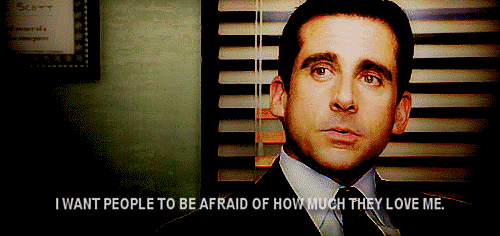 But getting your customers to love you starts with YOU loving THEM.
Just like any other relationship, loving your customers means making the effort to deeply connect with them, not just at the beginning but continuously throughout your relationship. And to channel our inner Cosmo for a second, if you want a customer to fall in love with you, you need to be great at four key acts of empathy; customers want you to:
KNOW them (what are my unique goals and needs? how can we achieve those goals together? what do I consider success?)
UNDERSTAND them (how am I feeling, do I feel successful? is our relationship strong? am I considering talking to that cute competitor who keeps sending me funny emails?)
CARE about them (what is happening with me every day? do you talk to me when I need something, not just when you need something?)
RESPOND to them (are you adding to my experiences? do I feel important and well-cared for? is this relationship beneficial?)
If your customer engagements spring from a place of deep understanding and true insight into what your customer needs and is experiencing, the more you will be able to cultivate a strong reliance on and affinity towards you and your business. In short, customer love = customer renewals.
With this release, the ChurnZero team is head over heels excited to introduce new ways to deepen your customer love. Prove that you know them by leveraging new usage reporting to inform how you proactively engage with them. Show that you understand and care about them with surveys to assess how they feel about your products and services. Thrill them with your immediate awareness and involvement when they have new issues and questions. Oh goodness, don't you sound wonderful?! Read on to find out how all of this is possible.
And we hope you love it all as much as we love you 🙂
Event Reporting
How many times have you thought to yourself:
I wonder how many customers use Feature A?
I wonder how frequently my customers do X?
I wonder how active my customers need to be in order to be successful?
I wonder what my stickiest features are?
A deep knowledge of how customers use your product – and how that usage varies between distinct customers segments – is critical to developing effective Customer Success strategies and programs. But that information can be difficult to assess across your entire customer base…and then it's even harder to slice and dice across factors/variables that interest you.
ChurnZero's new Event Dashboard makes these unanswered questions a thing of the past by empowering you to explore your customers' usage patterns and then translate the insights you uncover into thoughtful and effective Segments, Alerts, Plays and ChurnScore factors!
To access your new Event Dashboard, go to Events on your navigation bar and then select "Review."
Event Insights
The Events Dashboard first and foremost gives you visibility into when and how your customers use your application. This entire report can be filtered to only consider events done within a certain date range and/or events done by certain segment(s) of accounts. The report kicks-off your exploration with high-level stats: how many events were done, by how many accounts and by how many contacts. It also gives you an indication of whether these activity levels have increased or decreased compared to the previous date range and what the averages amount of activity per day has been.
If these numbers peak your interest (how could they not?!), the Event Details section allows you to dive even deeper. You can review the flow events over time (by total number of instances, unique accounts or unique contacts) and you can easily assess your "Top Events" (those that were done mostly frequently).
For an even DEEPER dive, the Event Summary section provides a powerful set of KPIs for each type of event you track in ChurnZero. These calculations give you critical insights into your most loved (and most troublesome) features, which can then be used to inform your ChurnScore factors, Segments, Alerts and/or Plays.
Want to do custom analysis on these data points? Simply click the "Export All" button to kick this data into an Excel file.
If a particular type of event draws your attention, click on the event name (in the Top Events section or the Events Summary section) to filter the entire Event Dashboard to only show data for that specific event.
Account and Contact Insights
Once you have a strong understanding of how your customer base is using your product in general, the next logical step is to determine what this means for each of your individual customers. What does an average customer look like? A below average customer, an above average customer? What are the key actions a customer needs to do in order to be successful?
The Account and Contact Details section has your answers!
This section begins with KPIs designed to help you critically assess account health, including Active Users, Active Days, Events/Day and Active Users/Day. You can look at these KPIs across all accounts included in the report and you can also assess how these KPIs change between accounts with a low, medium and high risk for churn.
You can also report on the percent of accounts and contacts without and without events, as well as investigate the relative level of activity across your active accounts and contacts.
Finally, you can dive into this data down to the individual account level. The Accounts Summary section provides a grid of every account with their unique calculated KPIs. Change the sorting on this grid to determine your most and least active accounts by each of the provided KPIs.
Want to do custom analysis on these data points? Simply click the "Export All" button to kick this data into an Excel file.
Net Promoter Score Campaigns
Want to know how loyal your customers are? Curious to know if a customer is possibly thinking of leaving? Looking to make sure your customers are happy and love you to pieces? Introducing Net Promoter Score Campaigns, which to empower you to collect actionable customer feedback and proactively reduce churn and drive growth!
To access your new NPS Campaigns, go to the NPS option on your navigation bar and then select "Drafts."
What is NPS?
Net Promoter Score (NPS) asks your customers a single, simple question: How likely is it that you would recommend my brand/product/service to a friend or colleague? Your customers provide a quick answer on a 0 to 10 point scale, with 0 being "not likely at all" and 10 being "extremely likely." NPS then places your customers into three categories: Promoters (9-10), Passives (7-8) and Detractors (0-6). Your ultimate NPS value is calculated by taking the percentage of customers who are Promoters and subtracting the percentage who are Detractors, resulting in a single number that can range from -100 (for all Detractors) to +100 (for all Promoters). This numerical score gives you a benchmark that provides an overall sense of how you're doing and over time it lets you to know whether you're moving in the right direction or the wrong one.
How Does It Work in ChurnZero?
ChurnZero NPS Campaigns are designed to help you follow best practices for optimal surveying and results.
If you want to survey different segments of customers about distinct products and/or at distinct intervals, you can create multiple NPS Campaigns.
Within each campaign, you can customize which accounts and contacts should receive your survey and how frequently they should be surveyed.
To avoid having a moment-in-time NPS, the best practice is to continually survey your customers, which you can accomplish using our flexible Drip Rate and Recurrence settings. For example, if you wanted to survey each of your customers twice a year, you would set up a campaign to "Drip over 6 months" and "Recur Every Six Months."
For each campaign you can also decide when and how your survey should be sent; surveys can be sent via email and/or as in-app announcements.
You can also set up reminders that will automatically be sent to any contacts who haven't provided a response within a set number of days since they were initially surveyed. This helps ensure that your response rate is as high as possible.
Finally, for each campaign you create, you can customize elements of your survey including the logo at the top, the company/product/brand that customers are asked about and whether a follow-up question should be asked (this question will not show until the customer provides a rating to keep response rates as high as possible).
You can also design a simple Thank You splash page that will appear once the customer has submitted their response.
How Can I Report on NPS?
As responses roll in, ChurnZero's NPS Campaign Report will help you assess your results. You can filter this report to look at responses within a certain date range and/or responses by specific segment(s) of accounts or contacts. These filters allow you track your score over time and analyze how sentiment changes across different cuts of your customer base.
You can also see NPS insights on the Account and Contact Profiles, allowing for deeper dives at the customer and/or individual user level.
What Can I Do with the Responses I Receive?
ChurnZero gives you the ability to automatically respond to NPS responses you receive! Creating a feedback loop and conducting in-depth follow-ups and engagements are paramount to fully understanding your NPS results and improving them over time.
Account Segments – A new Account Attribute for "NPS Score" will allow you to filter through your customers using each account's calculated NPS Score. This calculation takes into consideration the most recent NPS score given by each contact in the account, regardless of the NPS Campaign.
Contacts Segments – New options under Contact Engagements for "NPS History" and "NPS Most Recent Score" will allow you filter through your users based on the history of NPS surveys they have been sent and responded to and based on their most recent NPS response.
Alerts – Leveraging the Account Segments and Contact Segments you create, you can be notified via an Alert when important responses come in. For example, if you created a Contact Segment of users who give you a Detractor ranking, you can receive an alert whenever a contact belong to one of your accounts gives such a score.
Plays – Want to thank your Promoters for their positive score and for being a valued customer? Or need to quickly follow up with Detractors to learn more about what isn't working for them so you can help them be more successful? Leveraging the Account Segments and Contact Segments you create, you can use Plays to automatically send personalized follow-up communications to your customers based on the NPS responses you receive.
Zendesk Integration
If and how frequently a customer engages with your Support team can be an important indicator of account health. As with dieting, moderation is key for support requests. Too many, and your customer is likely getting frustrated; too few, and your customer might be running into bugs without reporting them and/or using workarounds that diminish your product's value.
With this in mind, we are excited to announce our first integration with a Customer Service Software: Zendesk!
This integration – which lays the groundwork to introduce other ticketing solutions to ChurnZero in the future – ensures that ticket information is an active data source in ChurnZero, empowering you to:
Review an account's or contact's tickets directly from the Account or Contact Profile
Segment your accounts and contacts based on ticket information, such as:

Accounts with more than 3 open tickets in the last 30 days
Accounts with at least 1 high priority ticket open
Contacts with tickets that have been unresolved for more than 14 days
Receive alerts in key situations, such as:

Alert me if a customer opens a high priority ticket within 30 days of their renewal
Alert me every time a high value account opens a ticket
Alert me if one of my accounts has a ticket that is escalated to Support management
Automatically trigger emails, announcements and/or tasks, such as:

If one of my accounts opens more than 3 tickets in 30 days about Feature X, automatically start sending them how-to and best practice content related to that feature.
If one of my accounts has more than 10 open cases in a month, schedule a task for me to talk to them about the benefits of Premier Services.
If you use Zendesk, reach out to your Implementation Specialist to get your integration set up!
Coming Soon: Updated Command Center
One more bonus update! In our release this coming weekend (4/8 – 4/9) we will be introducing a refreshed version of the Command Center! All the Command Center abilities you know and love will still be available, this update just makes it even easier to navigate through your accounts and contacts currently online and to view all of your open tasks in one place (not just those coming in the Next 7 Days). Here's a quick preview to get you excited for what you'll see first thing Monday morning!